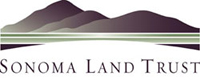 Making the Case to Donors

Background:
The 35 year-old Sonoma Land Trust came into the spotlight when it unexpectedly received an option to purchase land that had been slated for a controversial casino. Coincidentally, the trust had been negotiating for an adjoining property. Together, the projects would protect more than 2,000 acres of former Bay wetlands prized by conservationists. The land trust had limited time to raise $25 million to buy the two properties, of which nearly $2 million would need to come from local donors.

Approach:
The land trust sprung into action to educate and engage political leaders, the conservation community, and potential donors in this major fundraising effort. It took the opportunity to launch a membership drive tied to this highly visible project. Our team developed a messaging strategy focused on the choice between development or restoration--the chance to protect the Sonoma Baylands "once and for all." We produced a fundraising case statement for major donors describing the need and urgency for their support, and highlighting the fact that these were some of the last undeveloped tidal wetlands on San Francisco Bay. We held a series of house parties for donors. We published Sonoma Land Trust's flagship membership brochure and Annual Report, establishing the visual identity of the land trust.

Results:
The land trust successfully met its fundraising goal ahead of schedule, with private donations large and small, public funds from local and state agencies, and substantial foundation grants. Restoration of the Sonoma Baylands has begun, part of a massive effort to restore thousands of acres of wetlands around San Francisco Bay. A long-term marketing and membership campaign is underway.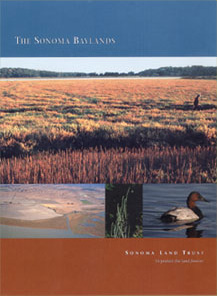 "I've worked closely with Susan Ives for many years. She understands the challenges of land conservation and is able to translate them into persuasive campaigns that get attention, raise money, and save land. She has been instrumental in Sonoma Land Trust developing a strong identity and becoming better known. She's an essential partner to any nonprofit, particularly those dedicated to protecting wildlife, parks, and public lands."
Ralph Benson, Executive Director
Sonoma Land Trust