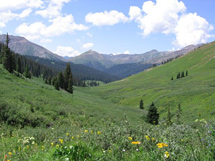 Rocky Mountain Biological Laboratory


Aging and Health

Click on client to learn more.

Civic Ventures

We measured the impact of media coverage prior to and after Civic Ventures introduced the concept of "encore career," a term describing work by people over 60 who apply their experience to solve social problems. We also interviewed top journalists to learn their views on how to frame the issue for the media. The resulting report helped Civic Ventures optimize their programs and communications.

"When you are trying to introduce a new concept, like "encore careers" into social discourse, understanding success is neither straightforward nor intuitive. Susan Ives, working partnership with David Brodwin, and associates, provided a media frame analysis and one-on-one interviews with reporters and producers, which helped Civic Ventures quantify how far we had come, how the landscape was shifting, and what we still needed to do. It was a pleasure to work with Susan. Her insight and creativity in conceptualizing and executing the project were more than we could have hoped for."

Jim Emerman, President, Civic Ventures


Planned Parenthood of Marin and Sonoma

"Vitality in Aging," by Cecelia Hurwich, Ph.D.